The Curious Sexy Playlist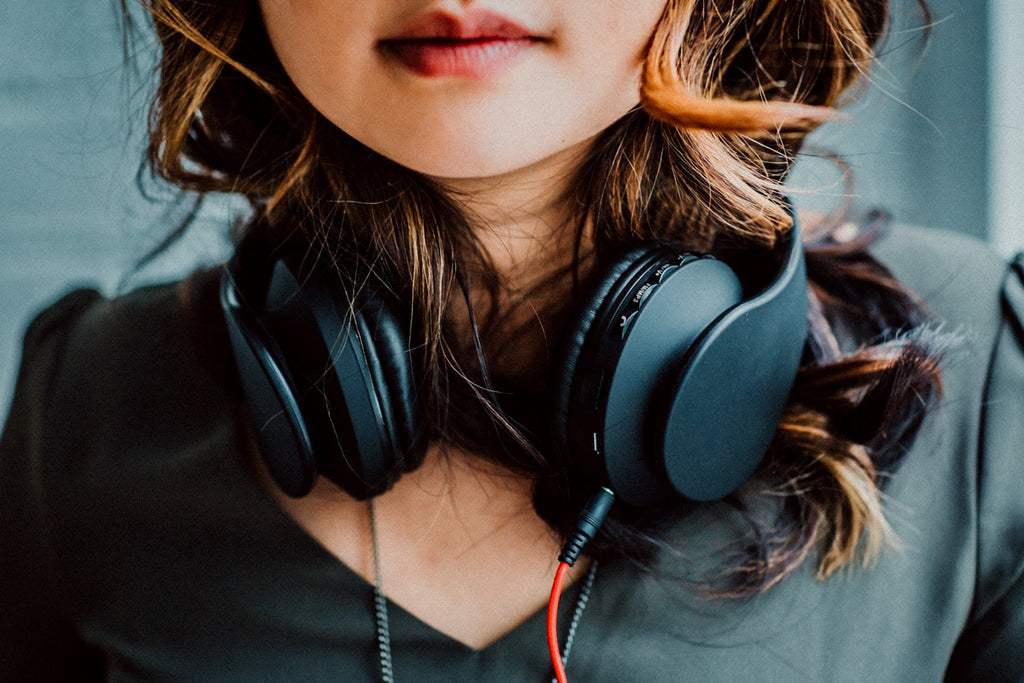 We asked our Curious friends for the music they find themselves playing again and again - when they feel sexy, or wanna feel sexy. Here's what they told us...
"I've never been the kind that puts a particular track on for the act. I'm about playing music when I'm getting in the mood, and I start feeling it before my lover shows up. I'm more likely to play my sexy songs when I'm alone, maybe making dinner, chilling with good weed and moving around the house feeling it. Like this, Barcelona, Fall in Love."  
 "I like to feel the music taking over the room. I like it when I feel it in my bones. I'm not a background music person. I really want to experience it, and that includes during sex. I want my music to feel like a drug. I've been playing this for a few years now, and it's always sexy, always right." Banks, Waiting Game.   


This is what you get when you ask a PhD research scientist with pink hair and a hella sexy attitude to offer up some music for the playlist. It's got that eyes-closed spinning-around-and-losing-yourself-in-it feeling. Freestylers, Cracks.  


"Ooooh yes. Melodic, breathy, sexy.... so in the mood, long languorous kissing touching licking like this can go on all all all night. Everything about this rhythm and beat and sound is indulgent sex. Just listen, the first time. Don't watch. Close your eyes and lay back on your bed and listen."  Blood Orange, Chamakay.  


"His voice. He's talking about the love of his life. It chokes me up. It's weird how music takes you back. To a time. In your life."  What's a sex playlist without some poignant stuff? What's deep / sex / love without some pain and heartbreak mixed into the mess of it all? Blind Melon's Soul One  

"The distorted bass under Kahlid's yearning delivery, cracking in all the right places - it feels body-buzz, sex-is-my-drug. Of course, he sings about Himalayan Haze, so that might have a little somethin' to do with it." This one is an in-house favorite, from one of the Curious ladies ~ Paradise, Kahlid.  


This contribution came with no words, from a friend who is a naturopathic doctor specializing in the female body and all the juicy fabulousness of it. After a bit of perusing the reviews, I like this, "His sensual lyricism and whispery, soul-infused vocals make this track a late night stunner."  I really get that. It feels very late in a long sexy night. to Dr. Tara. xo. Here's Galamatais, South.  


Here's a one for a long laid back Sunday afternoon lounging in bed ~ linen sheets, phones off, music on. "Tropical beach, chill relaxing in the summer sun with steel drums and easy breezy, swaying in a hammock.  'My valentine in the summer,' All good." Childish Gambino, Summertime Magic  


One Curious friend didn't just offer a few favorites- she proffered up her own curated sexy playlist. Here's one - catchy and fun-sexy... exceptionally well stated in this review,  "The track rattles virtually from start to finish, the nervously excited subconscious poking its way out from underneath the song's otherwise calm, sleek exterior."   I Want You, Marian Hill  


And ~ it appears that our new friend is an expert on the anatomy of the clitoris, on a mission to bring accurate anatomical science drawings to outdated medical textbooks. We need to learn more about her and her work.  

"God this is so sexy. When I play it I feel sexy. When I play it I look in the mirror and I am sexy. I wear sexy lingerie and I believe myself. Everything about it works for me." Mesmerizing, languid, and you can't really go wrong with the headiness. Somehow Lana Del Ray manages to open with "My pussy tastes like Pepsi Cola" and is utterly believable herself.  Her music is irresistible and she's fabulously odd. Here's Lana Del Ray with Cola.
We'll continue to add to this list and we're working on more playlists, follow us on Spotify...